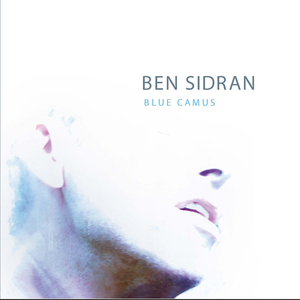 A Conversation with Ben Sidran
Mike Ragogna: Ben, Blue Camus is your thirty-first album. From your perspective, what did you achieve on this album that you didn't on the previous thirty?
BS: On the one hand, every record is like a child; you love them all and wish them the best. I love this one because it has a combination of great grooves and intellectual investigation that just doesn't happen these days, if it ever did. But I've always admired jazz musicians for their global perspective; they tend to be improvisers in not just their music lives but in their lives in general, and so they read, they think, they talk about ideas. This CD captures this.
MR: In 2012, you released Don't Cry For No Hipster to your usual critical acclaim, good sales and successful tour. As you're moving forward creatively with Blue Camus, what do you notice is changing in the creative and, I'll say it, also business process?
BS: Obviously, the recording business is at the end of a long ten-year slide, moving away from physical product to streaming and subscription models. So the business of the business is changing dramatically and relentlessly. From a creative perspective, nothing changes. I wake up in the morning and try to deal with the problems in front of me, whether they're musical or personal or just intellectual. Then, a little further down the road, I always look forward to going out and playing gigs with my friends. It's like boys night out. It's one of the payoffs of doing the work.
MR: Would you please give us the tour of the album, like how it was mapped out creatively, what your favorites are for whatever reasons, and what is the big or holistic statement that it's making?
BS: Every album is the same and every album is different. The process of recording always involves solving the problems at hand, and each time, the problems are different. This time it was a matter of fitting brief philosophical narratives into free form grooves in a way that the listener hears the whole thing as a series of songs, emotions, movements, colors. From my point of view, every album I make is exactly that: an album. I try to make the sequence and the material flow so that the experience of listening to it is cumulative. Of course, that is not the current fashion. Today it's all about singles and nobody cares where in the album sequence you might find Bruno Mars' "Uptown Funk." I don't even know if it's on a physical album or just on the streaming services, where sequence is irrelevant. But I have the luxury of thinking about these things.
The holistic statement, if there is one, is about living a human-scale life in our modern world, which most people would agree is out of control with technology, ambition, cynicism and just plain cash. Referencing the existential philosopher Albert Camus in the song "Blue Camus" is a reference to his search for meaning–even just feeling­–in the modern world. This is a problem we all face; we eat without tasting, look without seeing, listen without hearing. We are not in our bodies and so we often feel lost or disconnected. Music is one of the great emotional anchors in our lives so it's natural to try to set up a nice groove and welcome the listener to check it out: "If you don't say what you want, want what you say, you're just hanging in the cut between avant and passe…" is the relevant line.
The song "A is For Alligator" pretends to be a children's song but is really about capitalism. Is it really possible to let the alligator play in the bathtub? Of course not; the alligator will eat you, or you will eat it. Capitalism. I dedicate it to George Orwell because Animal Farm used the same structural conceit.
There are also some nostalgic hipster moments like "Dee's Dilemma," an obscure jazz song from the '60s updated with a Crusader's kind of funk groove. The point being, I have not forgotten the music I loved fifty years ago; I am still a witness to the execution and I find some comfort in knowing that you stand for something or you'll fall for anything.
"There Used to Be Bees" is an instrumental meant to capture the motion and wonder of watching bees in my garden and then suddenly grasping the inevitable moment that's coming when, as there will be with frogs and elephants and so many other species that human's have no time or respect for, they will be no more. Again, a human scale perspective. Bees are just trying to make a living, not a killing. People can learn from that.
"The King of Harlem" is based on the Federico Garcia Lorca poem "Poet In New York." I wrote it several years ago when I was asked to participate in the celebration at the New York Public Library of the discovery of the original manuscript. I saw it as a piece of music dedicated to a lyrical work of personal passion. Lorca had come from Spain to New York in 1929 just as the stock market crashed and even though he spoke very little English, he became very involved with the dark side of the city, both through the economic panic and the dangerous life of its homosexual community, or which he was a part. I wanted it to feel like Lorca's words felt to me, to try to capture the emotional universe he invoked, without having to be literal about. His poem was about modernism and what the modern world does to its inhabitants. You can start to see a theme here I guess; I'm very interested in how humanity can survive all its great technological success.
"Wake Me When It's Over" is an attempt to call political gridlock what it is. I wrote it when the Tea Party was holding the government hostage. "Too many people got nothing to say but they're saying it louder and louder every day."
MR: You were part of Steve Miller's band for many years. What do you feel you added to his projects best? Do you have any favorites from that catalog of work?
BS: Well, I'm best known for co-writing the song "Space Cowboy" and I guess my contributions to his lyrics were my initial contributions, that and editing things he had written early on. Over the years, I also hooked him up with songs and musicians. For example, back in 1973, I produced the blues musician Paul Pena who wrote a song called "Jet Airliner" and when Steve heard it, he went to Paul and bought the rights to it and turned it into a huge hit. And many of the musicians he worked with for years, like drummers Gary Mallaber and Gordy Knudtson, came to him through me.
MR: Since you've been in at least three worlds of music–rock, pop and jazz–what do you think about the states of those genres these days?
BS: I really don't think of music categorically. I know there are categories, particularly in record stores–if there are any such things anymore–and in Billboard charts, but I have never been able to figure them out or understand my place in them; perhaps if I could, I would be better known.
MR: What has the jazz format allowed you to express or accomplish that Steve Miller's band and other rock and pop acts you worked with didn't?
BS: In a pop band like Steve Miller's you attempt to give the kids what they want, which is exactly what they heard the first time they heard the hit song on the radio. You play the same arrangement, without any additional notes or too many changes in the arrangement. And you generally play in front of a large audience so you have to play very simply so the kids in the back can follow along. You don't want to loose them in any controversy. Steve always used to say, "That's the problem with jazz musicians; they always want to add notes that aren't there."
It's not the same as playing simply. Playing blues or R&B, you play simply but with authenticity and conviction. Pop music is basically an act, an evening of theater that the kids get to play along with. Blues, R&B and jazz are all authentic forms of Americana and leave room for personal expression, digression, recapitulation and are often better served in smaller venues and to a more intelligent or experienced group of people.
MR: What's the story behind your commitment to jazz?
BS: When I was a young kid, maybe seven years old, I heard "Pine Top's Boogie" by Pine Top Smith and it really spoke to me. I was taking piano lessons so I went to my teacher and she provided me with a boogie-woogie book. Then when I was thirteen, I heard the Horace Silver record Six Pieces of Silver, which just floored me. I must have listened to that record a hundred times, over and over again, like an Eskimo huddled around a fire, being warmed by the music and convinced that if I heard it just one more time, I would understand it, or be able to somehow translate what I was hearing into my own life. When I discovered that Horace and the others were black, I immediately understood that race is a chimera; there is only one race, the human race, and everything else is local color. The music spoke to me of deep humanity and a kind of profound, everyday spirituality that suggested we are all brothers, we are all related and that we can get better, feel better–even happy–if we live the right way.
MR: Who influenced you?
BS: As a piano player, I would say Erroll Garner, Horace Silver, Dave Brubeck, Bud Powell, Sonny Clark, George Shearing, Freddy Redd, Wynton Kelly, Ray Charles, Thelonious Monk, Barry Harris, Tommy Flanagan, Red Garland, Count Basie, Fats Waller, Bill Evans, and, of course, Pine Top Smith.
MR: Beyond Blue Camus material, do you have any personal favorite songs that you recorded in the past that still affect you deeply to this day?
BS: The songs that I wrote that I like the most are "Life's a Lesson," "So Long," "Old Hoagy," "There They Go," "Don't Cry For No Hipster," and "In the Beginning".
MR: At this point in your career, what has your musical mission evolved into?
BS: Living the life I sing about in my songs. It's all well and good to have good ideas and gather up knowledge and technique but can you live the life you sing about in your songs. That's the question I first heard in an old gospel song of the same name, and it still is news.
MR: These days, are there any musicians you prefer to create or perform with?
BS: The most important musician in my life at this point is my son, Leo. He is now in his thirties and has a life and a career of his own, but we have developed a kind of musical radar from playing together for so long and he brings out the best in me. Also I love his sense of humor and I find my best work comes when I'm laughing.
MR: What advice do you have for new artists?
BS: If you try to be anybody but yourself, you are doomed to be second best. Having said that, we all start out by trying to copy our heroes. Naturally, we will fail. And it is in the recovery from that perceived failure that you will begin to develop your own voice. So make your own mistakes. Embrace failure.
MR: When you released Blue Camus, were you even aware you had released thirty albums previously?
BS: Not really. I could have counted them up but I certainly wasn't thinking about anything other than solving the musical problems in front of me.
******************************
IRON TOM'S "NOBODY'S CHILD" EXCLUSIVE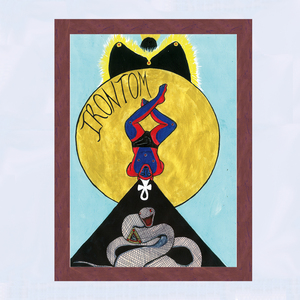 The new single "Nobody's Child" is taken from LA-based Irontom's forthcoming self-titled release compiling their previous singles. Says Irontom drummer, Dyl Williams…
"'Nobody's Child' was one of our first songs together, and it's always been very different from our other material. Whereas most of our songs can get loud and aggressive, this song is more relaxed and spacious – and it's taken us a little time to complete a recording that does it justice. It has followed us quietly for years, and we're excited to finally share it. The creative process is very cool."
— This feed and its contents are the property of The Huffington Post, and use is subject to our terms. It may be used for personal consumption, but may not be distributed on a website.
Entertainment – The Huffington Post
Entertainment News-Visit Adults Playland today for the hottest adult entertainment online!
Hot Tip Alert!